Mat/Tower 2 - Intermediate
This class is taught by: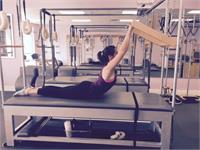 Instructor
Avél Juliette was born and raised in South Florida, although was blessed to call New York City home for almost 6 years. An actor and hospitality specialist, Avél experienced an enriching variety of endeavors while in NYC, including a position as Studio Coordinator for a boutique Pilates studio, Park East Pilates, on Madison Ave. Being introduced to Classical Pilates methodologies made her a true believer. Its ability to lengthen, strengthen and empower your body and mind is unlike anything else she has ever experienced. Gaining the opportunity to be Studio Coordinator at Pure Pilates is exactly where she wants to be in her life. Avél has since undergone a huge transformation by joining the Real Pilates Teacher Training Program here at Pure Pilates -- graduating in January, 2017. She is excited for the future and is looking forward to a successful partnership with Karen and her beautiful studio!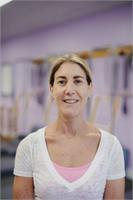 Teresa Trunzo was born and raised in Chicago, Illinois an at age fourteen she moved to South Florida. As a result of being in the sunshine state with beautiful beaches, warm weather and endless sunny skies, outdoor activities like bike riding and roller skating were a common past time. She became interested in nutrition and fitness shortly after completing high school.
Teresa's first teaching experience started in 1984 with Richard Simmons Anatomy Asylum in Deerfield Beach, FL. There she helped choreograph high impact aerobics to music. The emphasis was on a total body workout in addition to nutrition counseling for all body types and fitness levels. Teresa continued her fitness career with weight training, nautilus equipment training, power walking and more.
Teresa was introduced to authentic Pilates in 2009. At that time she became aware of the benefits of this form of exercise and how it can enhance your body and everyday living. Teresa successfully completed the Romana's Pilates® Instructor Training Program in 2013. Teresa is always learning and continues to share her passion of Pilates and the benefits to the mind, body and spirit with the community.
This Mat/Tower class is for students who are experienced and strong in their Pilates – who are now fine-tuning pelvic and shoulder stability, oppositional energy, spinal articulation, and overall uniform development. This class affords the opportunity to explore the full sequence of Pilates at a vigorous tempo.
Upcoming classes:
Pure Pilates
6294 N. FEDERAL HIGHWAY FORT LAUDERDALE, Fl 33308
Phone:
954.804.8450
Pilates Classes
Rated 5/5 based on 16 reviews